Tuesday, June 15, 2021 / by Rachel Green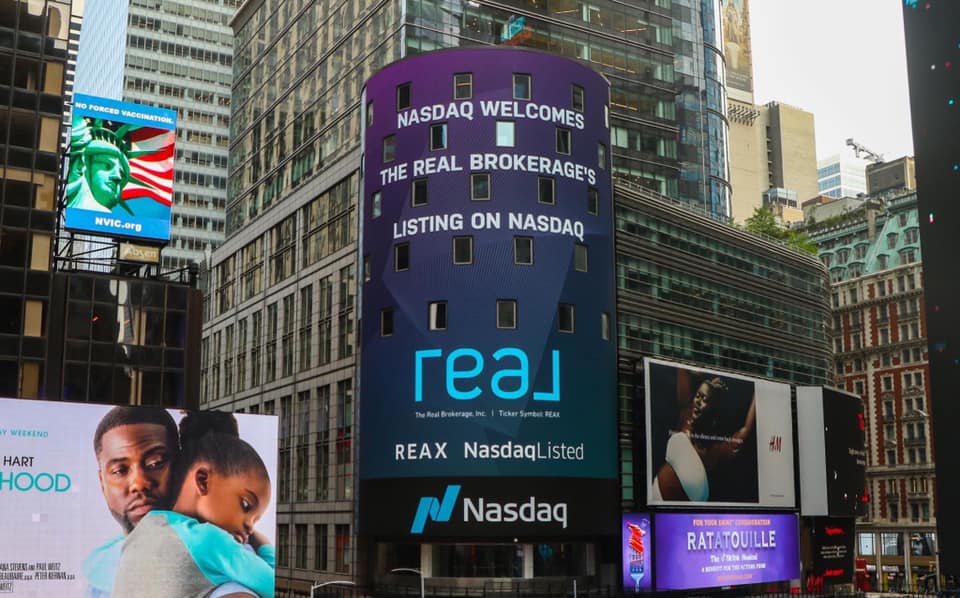 ΓEAL and the ticker run in Time Square.
This just got
ΓEAL! This week, Nasdaq welcomed Real Broker LLC (REAX) and it was a warm welcome indeed. For us, Real Broker has been an exciting venture. Being part of the launch into Utah in February, seems like such a short while ago and yet so many great things are already happening, with this just being one of them.


ΓEAL
was already a publicly traded company, but being traded on Nasdaq is next level. This is the room where it happens -- where tech companies are advancing the world as we know it, and we're doing our part by advancing real estate as we know it.
At most brokerages, you sell a house, you pay a split and that's it. Retirement, 401K... that's all on you.
At
ΓEAL, agents earn ownership (stock) through production, helping agents build a future.
ΓEAL just passed 2,000 agents and we're just getting started!
If you are an agent looking for a career where you can brand you, and work in a culture of 'work hard, be kind', you're in the right place... send me an email. We'd love to meet you!

Rachel Green, REALTOR
rachel@saltlakehomes.com

SALT LAKE HOMES is proudly affiliated with Real Broker LLC.