Wednesday, July 19, 2023 / by Rachel Green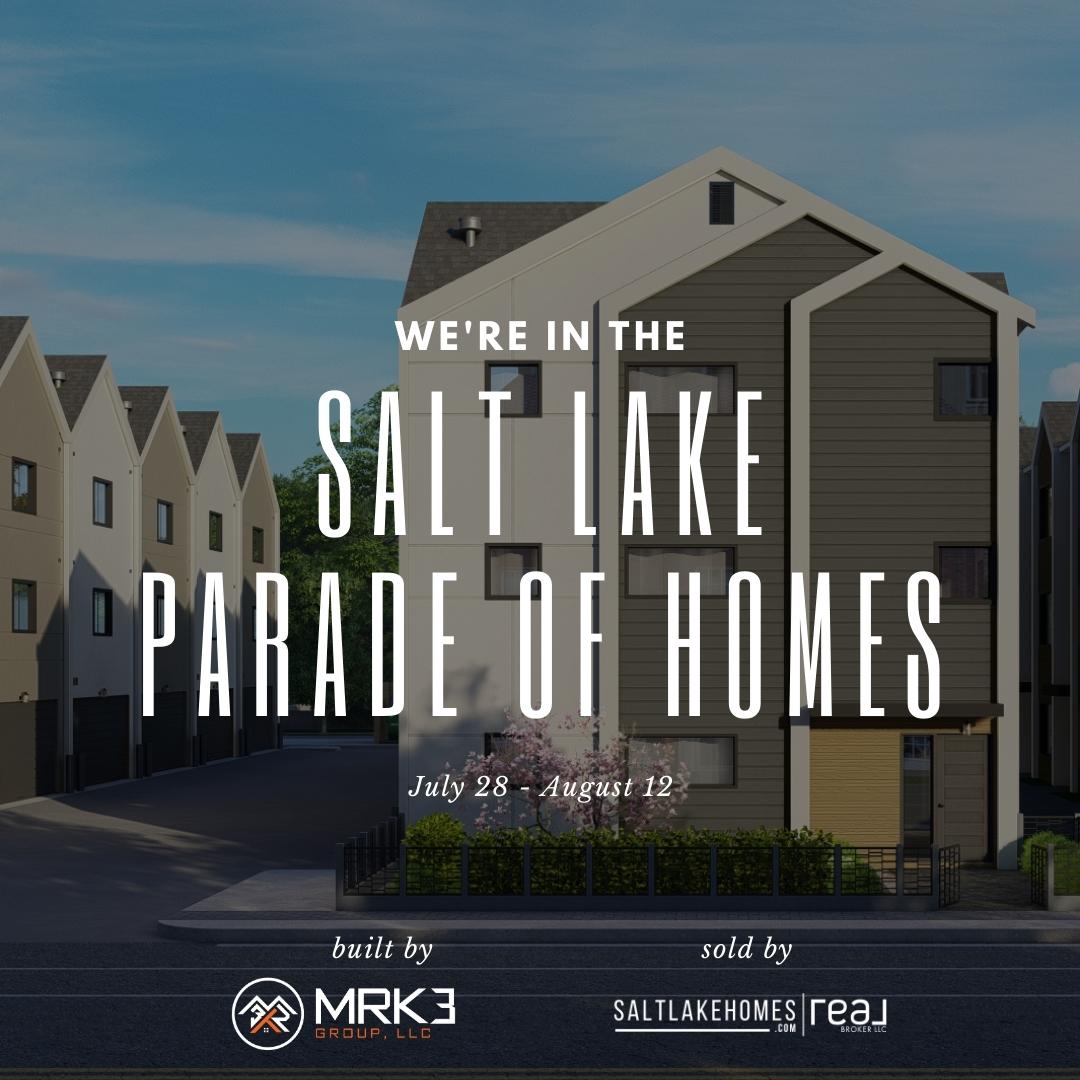 Introducing our first Parade home! Built by MRK3 Group and sold by yours truly, Salt Lake Homes | Real Broker.
Come check out the model July 28th - Aug 12th, NOON - 9PM (closed Sundays & Mondays).
Tickets: Get your tickets at saltlakeparade.com
We are the first home in the parade and we can't wait to see you there!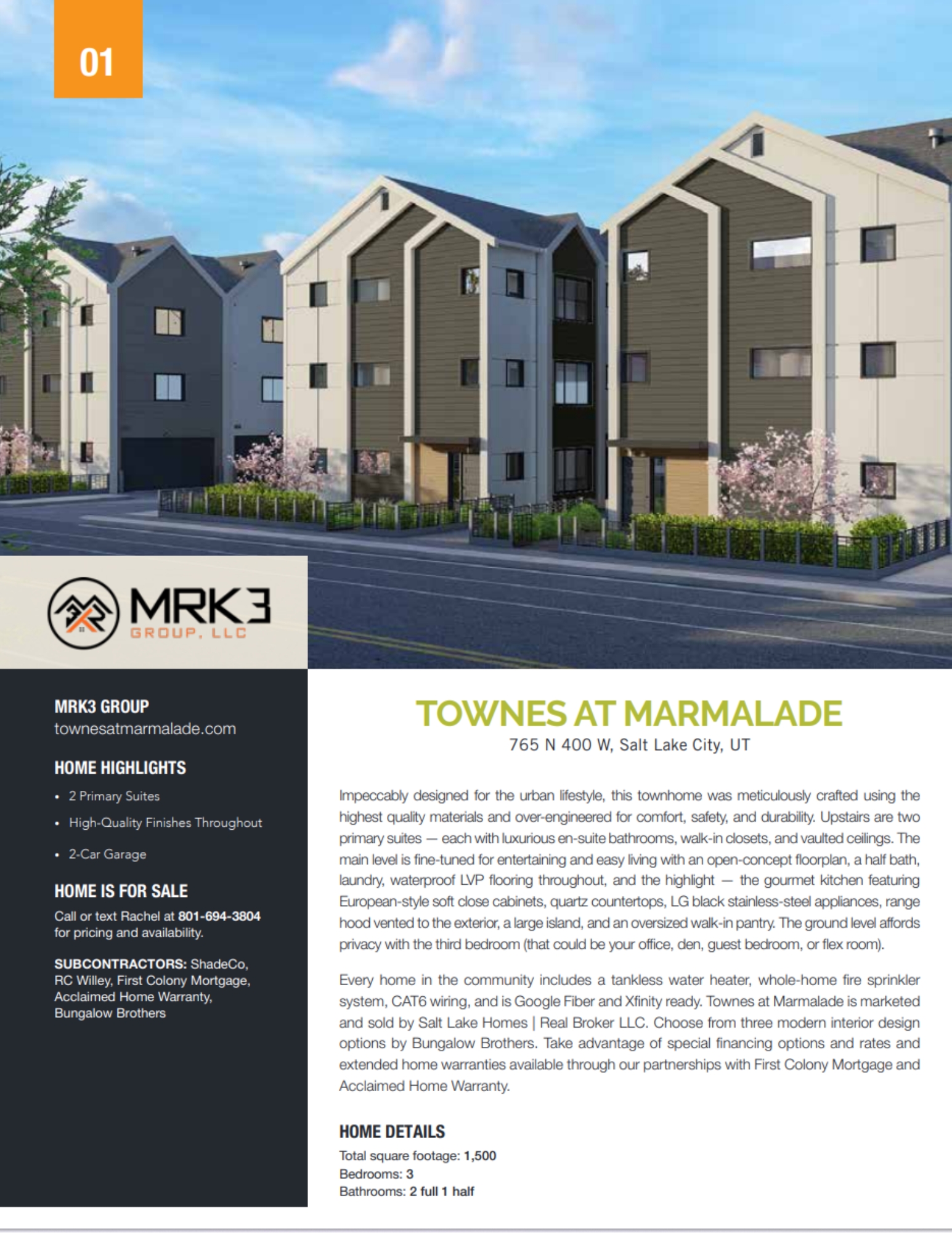 MEET THE BUILDER: WHO YOU BUILD WITH MATTERS
MRK3 Group — named after its founders Mike, Ryan, and Kyle — brings a wealth of diverse knowledge and expertise to home building. With a combined experience in residential, commercial and industrial construction they pull the best practices from each industry to produce the highest quality, most efficient and well-crafted home for you.

MIKE was framing houses at 18 years old, and has been building custom homes ever since. Most of Mike's business has been by referral, having built as many as eight homes for a family. His stylistic approach combined with a lifetime of residential home building has helped MRK3 Group become a leader in developing beautifully crafted, affordable homes in Utah.

RYAN has a background in heavy industrial construction, Ryan quickly adapted to residential home building. While he impresses many with his forward thinking and excellent communication, Ryan is also the "numbers guy". He not only spearheads most of our investor relations, but his ability to use metrics to assess risk helps MRK3 Group make sound decisions.

KYLE Graduated from the University of Utah with the intention of applying to med school, Instead he found himself immersed in the construction industry. From project management to sales, Kyle has worn many hats — currently he's wearing that of "Constructioneer". Kyle's thoughtful and collaborative management style brings out the best in his team and it shows in the quality and design of the homes built by MRK3 Group.