Friday, May 15, 2020 / by Chris Green
Attention frolickers and dirt bikers alike! I am back with some more adventuring for you. Now, of course I'm most excited to share about a new dirt-bike track that opened, but I've also got something here for the local wanderer.
If you follow me on facebook or came out the RMR [Rocky Mountain Raceway] to watch the motocross races, you probably heard that track closed at the end of the 2018 season -- which was a huge bummer to the motocross community. But as life would have it, when one track closes, another one opens.
I have been looking forward to some of the restrictions being lifted, however, as you probably are, I am not sure of the ideal timing and whatnot. I will leave that to the experts and hope they make the right decision. As restrictions are adjusted, we do need to continue to practice all the CDC guidelines. One of those guidelines is to stay active and enjoy the great outdoors. So, this adventure is just that -- tho the small town and home of the newly open-to-the-public dirt-bike track -- North in Clarkston UT. If you haven't heard of Clarkston before, you obviously didn't study Utah geography during all your free time during this COVID-19 craziness. Clarkston is a little town in the middle of nowhere about 10 mins away from the Utah and Idaho border. You are probably asking yourself, how is an adventure going to happen in a little town? Just hold your steel horses, my friends. This new motocross track, 80acresMX, is on the out skirts of town in literally the middle of a hay field.
The track is designed to be fun for all skill level and ages of riders. There are jumps that are super technical and some that any little tyke can jump. The builders used the natural terrain in creating the flow of the track from one obstacle to another. When you're not working on your corners or conquering that triple, take a look around at the beautiful landscape. Right now, the mountains that surround the valley are snow capped.
They just opened at the end of April and do not yet have a website, but you can stay up-to-date by following their instagram [@80acresmx].
Besides the Honey Bucket, there are no other amenities at the track, but you might spot someone using a horse or a 4-wheeler for their mode of transportation. So once again, you're going to want to pack a lunch and bring your own drinks.
For the local frolickers, I wanted to share with you the cool program Salt Lake County has put into place temporarily to encourage getting outside and being active. If you haven't already seen a street closed with these signs [see the teal Stay Safe, Stay Active! sign below], check it out. While it might seem like quite the imposition to drivers, it sure is nice to have open streets for walking and biking, so you're not constantly doing the sidewalk-to-street dance for social distancing between walkers. Check out the details here. So, in keeping with the theme, when a street closes [temporarily], a walking/ biking path opens.
https://www.slc.gov/transportation/2020/04/13/stay-safe-stay-active-streets-response-to-covid-19/

Photos by Oleg Pianykh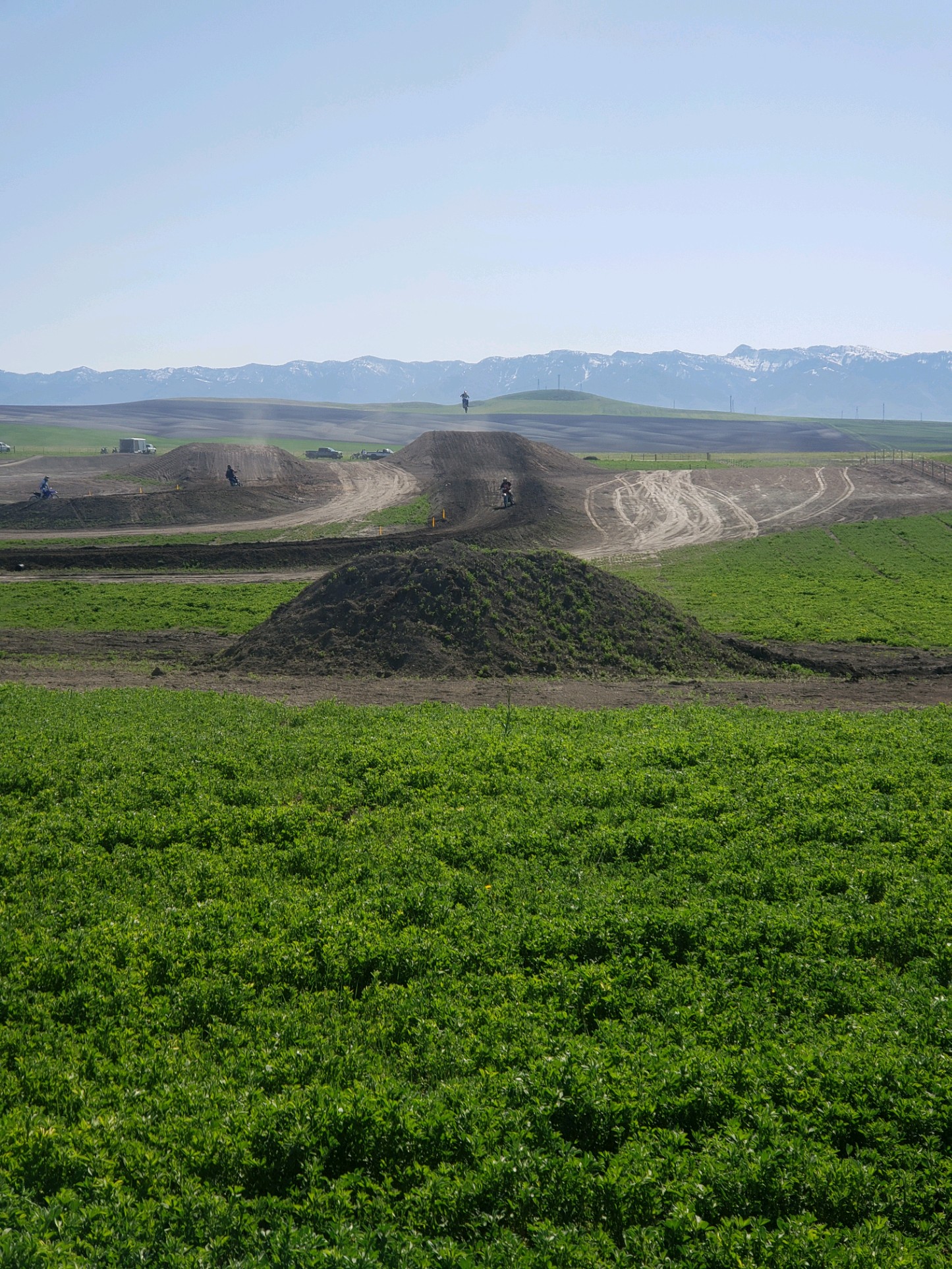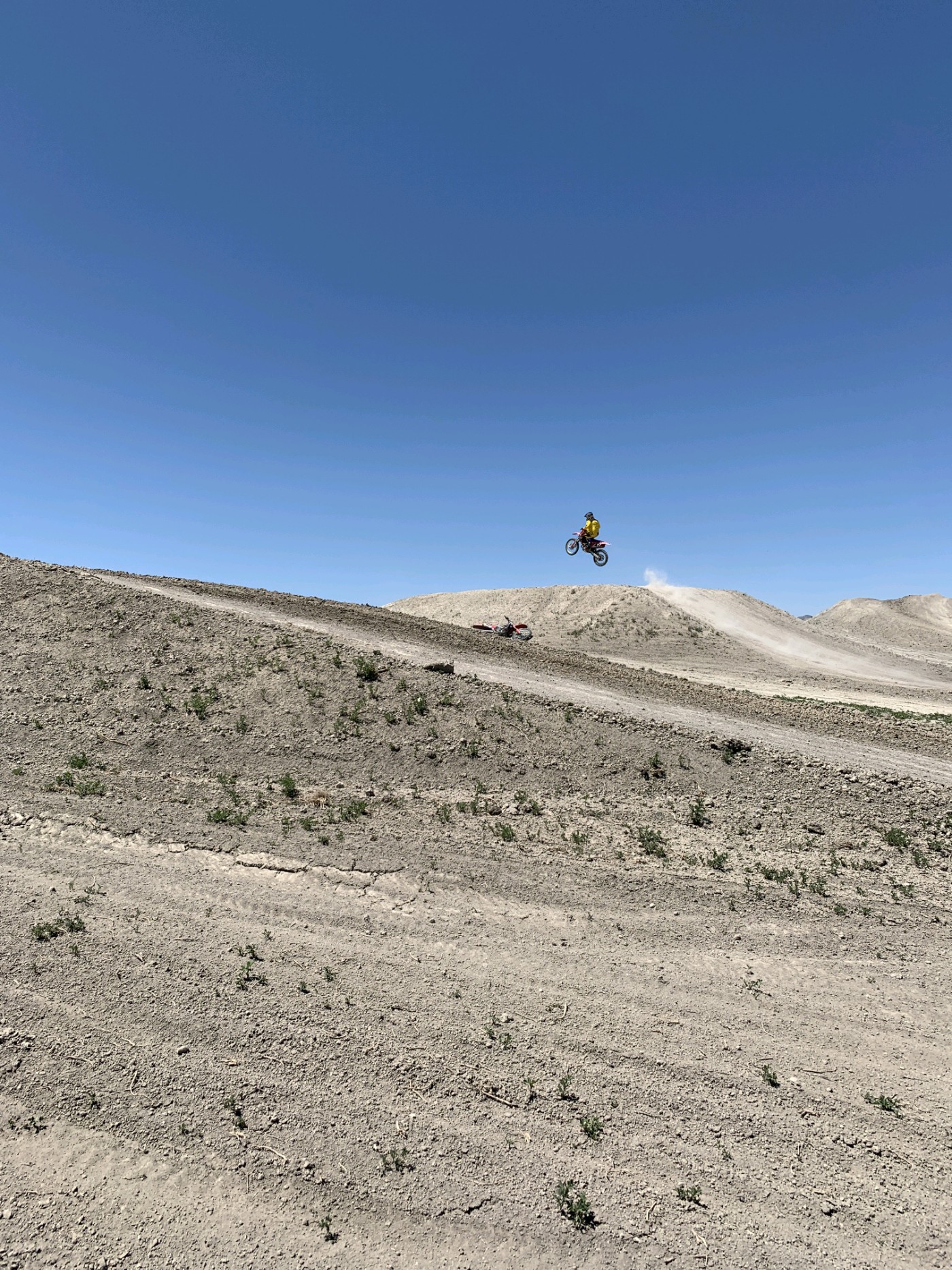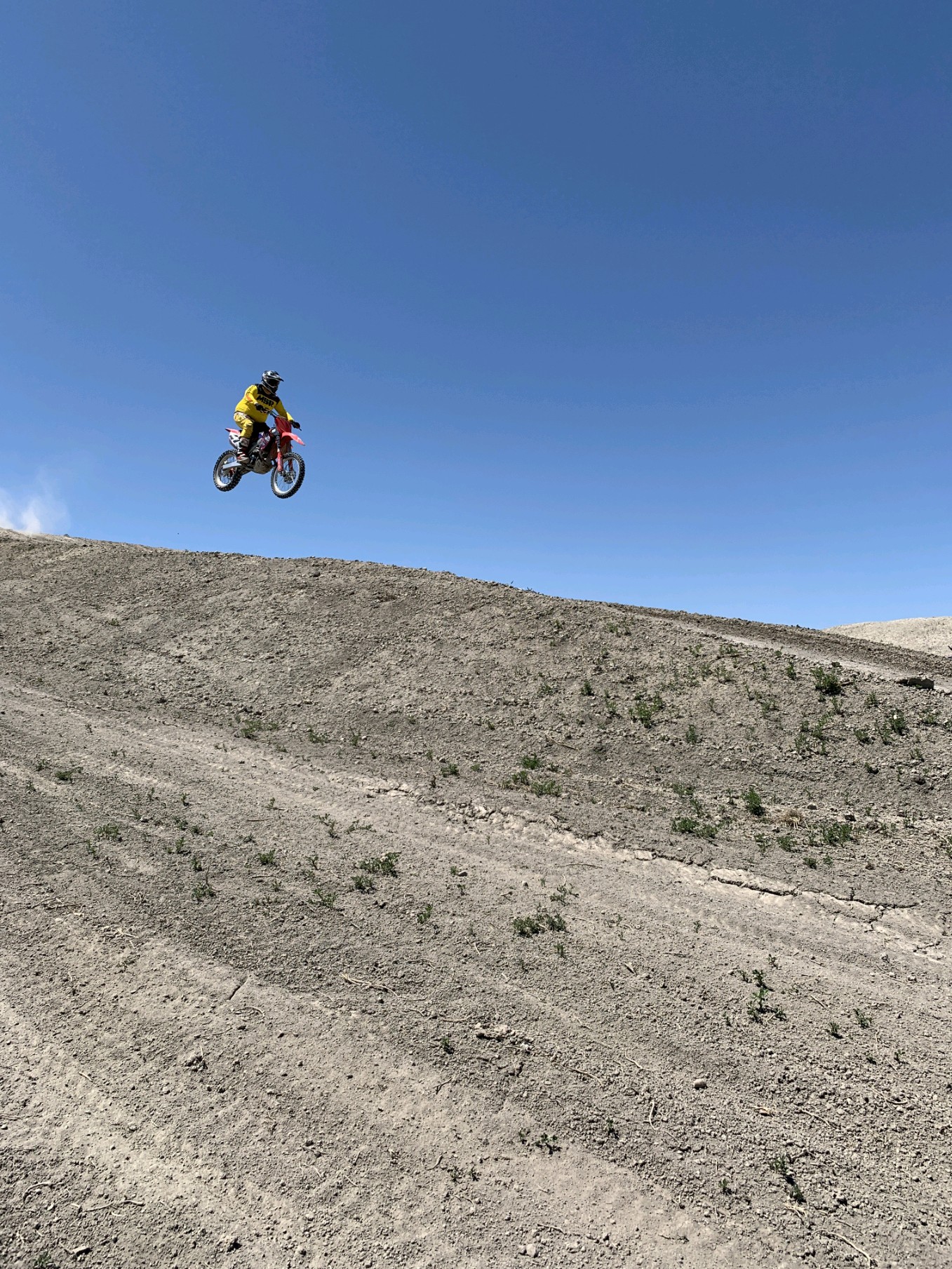 STAY SAFE STAY ACTIVE SLC.GOV CAMPAIGN: